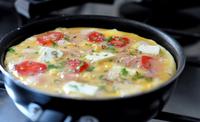 57 €
L'activité n'est pas disponible, essayez une autre recherche !
Rio de Janeiro Food Tour
Get a real taste of Rio on this 3-hour food walking tour of Santa Teresa. An in-the-know guide takes your small group, limited to just 14, around the hilly bohemian district brimming with culinary delights. Hop from restaurant to street-food vendor to sample local favorites like Brazilian hot dogs, cheeseburgers, bean stew, pastries and slow-roasted meats. Learn about Santa Teresa's history and architecture, and come away with foodie knowledge befitting a carioca. Hotel transport included.
After midmorning hotel pickup, travel to Rio's historical and artsy neighborhood of Santa Teresa. During your 3-hour walking tour of culinary delights, stroll past 19th-century mansions, the bonde (electric tram) and along cobblestone streets. Your guide takes you to four unique places, about 45 minutes at each site, to sample authentic Brazilian fare. Pair the foods you try with traditional and locally brewed beverages, like caldo de cana (sugarcane juice), Brazilian beer and liqueurs, available for purchase.

Depending on the day, the eateries visited may change, but expect dashes of history and architecture commentary thrown into your journey. You'll taste foods from all around Brazil, including the Amazon. At a restaurant specializing in churrasquinho, savor succulent beef, lamb, pork or chicken, slow-roasted over a charcoal barbeque.

Then like a carioca, stride right up to a street-food vendor and sample delicious foods that locals take on-the-go. Savory treats may include cachorro quente (hot dog), x-tudo (Brazilian cheeseburger), coxina de galinha (chicken fritters), pao de queijo (cheese-flavored roll) and pastel de queijo o carne (pastry stuffed with meat and cheese).

Finish your tour at a seafood restaurant before you're returned to your hotel, with a newfound familiarity of Rio's popular dishes.